---
Stories & Writing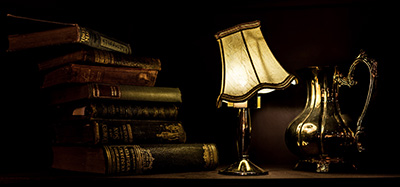 Here you will find my collection of published stories. The first two chapters of all of my books are available to read for free, and when you're done with those you can find links to where you can buy the full thing and finish the story! This should go without saying, but everything here is gay erotica, filled with kinks and heavy themes of dominance and submission. All of it could probably be classified as romance too, just maybe not the kind of romance most people are used to. But that's probably why you're here, right?
When a group of young adventurers are captured and thrown in jail by a band of orcs, one of them takes it upon himself to win their freedom. Challenging their captor to a fight to the death, this young man quickly realizes he may have bitten off more than he can chew when he learns that the leader of this band of orcs doesn't plan on killing him: he plans to own him.
David is finally starting to settle into his new (temporary) life, and he and Khazak have been getting along better than ever. Unfortunately, the peace they've brokered is threatened when what seemed like a simple robbery leads them to learn of a plan far more sinister, something that could threaten the entire city.
Khazak has decided to follow David on his journey, getting to know his old friends and meeting new ones along the way. But when a face from David's past shows up, it threatens all of the progress the two men have made on their relationship. With the dangers piling up, will they be able to work together and overcome these new obstacles?
Sacrificial cults, giant snakes, ghosts—Khazak has seen it all lately, but he knows he can weather any storm with David by his side. As long as they keep following the road north, they'll reach their destination in no time. They just have to avoid causing any trouble along the way. That should be easy, right?
A short side-story set in the Steel & Thunder universe. When Khazak has to leave for a few days, David is sent to stay with his parents, who are keen to teach him about a new orc "tradition".
a collection of stories based on events and encounters from my real life. It's fun to capture a moment like this, and it makes for some pretty intersting walks down memory lane. If you'd like to read more of these, you can my join my Patreon, where I post one new story from my Little Black Book a month.
---